Read Time:
1 Minute, 30 Second
Welcome to the next Monday market review. Today it will be short because health reasons oblige me to visit the doctors.
Gold in the m30 interval is close to local support. This level will be of interest to me if the price reaches it and rebounds with a retest. In such a situation, I will consider the continuation of the upward movement. It is important that the retest well was not lower than the rebound from the support level.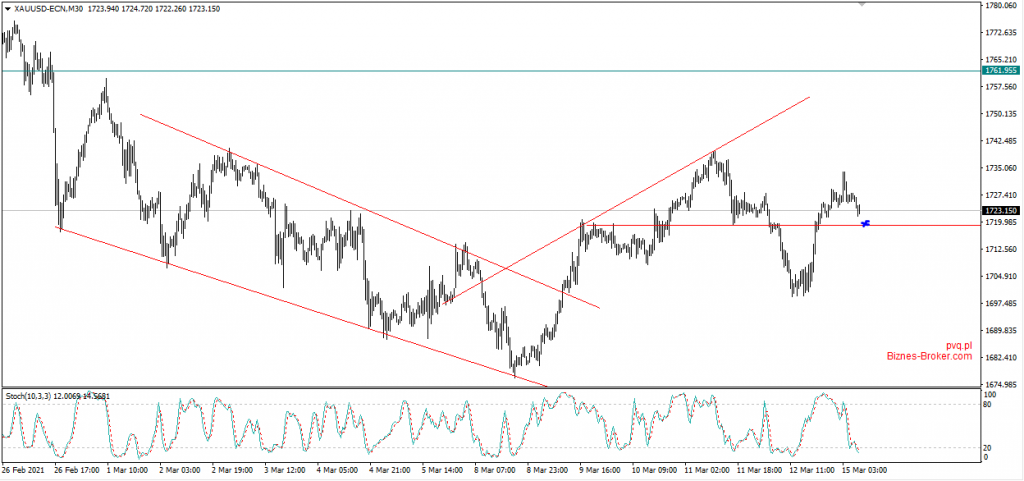 USDJPY despite the noticeable problems of the dollar, this currency pair has been moving upwards with great force so far. For many investors, a stop at resistance could signal to short positions. However, what I repeat from the very beginning of writing the analysis that it is not worth catching the peaks because it's better to wait for the price confirmation. In this case, the retest could have given the first signal to go short, but with a short SL hedging order. Currently, we see an attempt to continue, but it will only be clear after the entry of European capital.
The DAX30 is one of the favorites of retail investors. I like this financial instrument myself because of its volatility and the ability to trade back and forth at low time frames in line with local trends. However, investors in forums and telegram groups keep making the same mistake. They forcefully catch lows and highs, which means they are left short at the moment. In the middle of the current spike many people went short without any signal. In the time interval H1, I would consider short position only after exceeding the levels marked in the image. One is the intersection of the trend line across the last lows and the other is the breakout of the support.