Read Time:
1 Minute, 24 Second
Welcome to warmer and warmer spring days. You don't want to sit in homes and offices when we feel more and more sun outside the windows. But the market is not looking at the weather, so let's analyze it.
GBPUSD
The first currency pair is the British Pound which we analyzed last week. As assumed, it goes in the designated direction, but at the support level, several pullbacks could have caused uncertainty. Currently, the target is the area marked with a cross. At this point, we will see what the situation will look like next.
USDCAD
A currency pair that misled me a bit as I expected the dollar to strengthen against the Canadian dollar. As you can see in the chart, the price rebounded in the lower time frame, but after macro data the pair returned to further declines. Unfortunately, closing a position to zero is not cool. But I say that; "Better to close 5 times to zero than lose once." Currently, in the time frame W1 you can see that we are getting closer to the support. At the moment, he does not make a decision.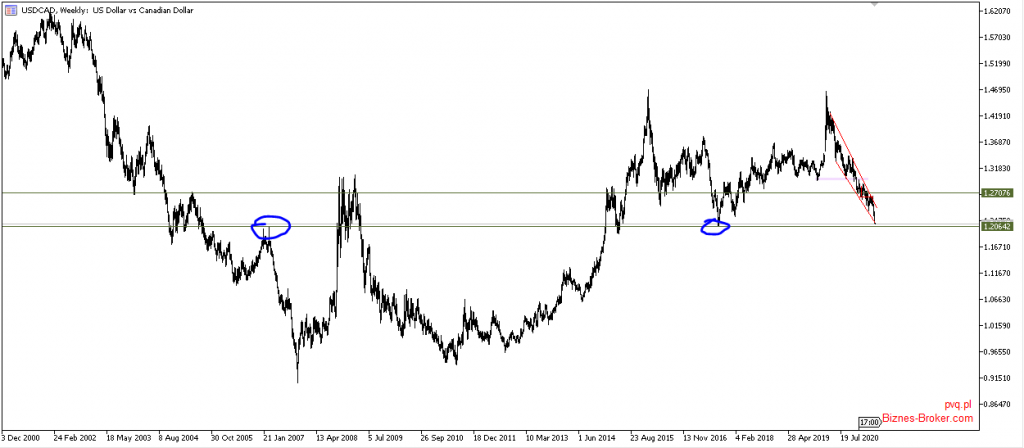 ETHEREUM
The analysis of ETH at the moment can only be purely speculative. It can be seen that both the price decrease and the increase are intertwined with increasing and decreasing volumes. It certainly proves that many investors are not entirely sure about further, continuous increases, so they realize partial profits, also buying back after price drops. At the moment, it is difficult to determine both the scope and the possible correction, because the project is very strong due to its extensive use by users creating solutions based on the cryptocurrency ecosystem.