Read Time:
1 Minute, 6 Second
Monday probably surprised many people. The surprise appears even though we knew earlier that there would be restrictions before Christmas. We knew that the bans in various countries would be stricter and the markets would react to it. So the UK, despite vaccination, will introduce greater restrictions because a new mutation of the virus has been detected, which spreads faster. Following the limitations for the population, we cannot pay attention to the fact that Petroleum also loses its value, because the demand for it will drop when the country goes into a state of temporary "dormancy". Stock indices also indicate a correction impulse. Moreover, let's remember about Christmas .. So the week can be interesting 🙂
Gold H4 after leaving the channel and breaking the zone, we set ourselves to the long position, let's hope that by the new year
EURUSD H4 returns to the zone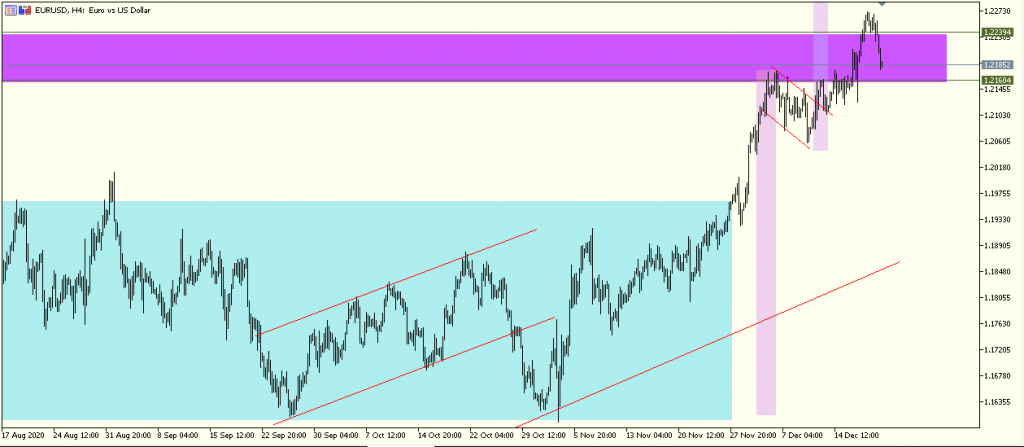 USDCAD H4 Going over the resistance after the fourth successful try. We hope for a stronger rebound, but first we expect a correction that often occurs with such moves
XBR H1 You can see a strong reaction to the incoming data from the world. Possible deepening of the correction, but remember that there is an upward trend all the time.
DAX H4 Also in decline, currently at the support level. The EU session will resolve the uncertainty