Read Time:
1 Minute, 16 Second
Welcome to Monday's first market overview this month. In fact, not much is happening in the markets from the perspective of long trades and clear signals. However, we have a lot of opportunities from the lower time frames, but we will deal with the high times in the long run.
XAUUSD and XAGUSD
Silver and gold, as always, move very similarly. In the silver chart (first picture) we can see lower lows, which indicates a downward trend that I wrote about just after the first price decline which exceeded the upward trend line.
In the second image, however, we can see that gold does not give such a clear downward signal anymore, and the price is held by investors at the support where I showed a dashed line. Breaking the broken line will confirm the decline and level the situation with silver.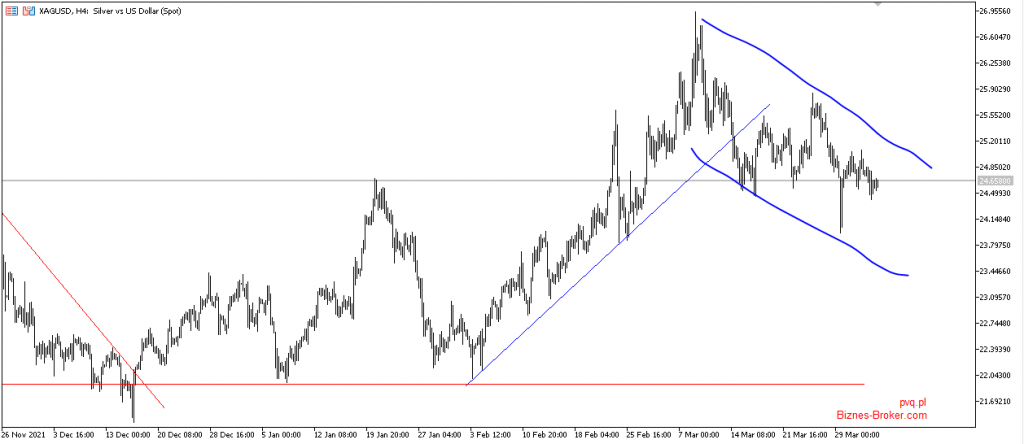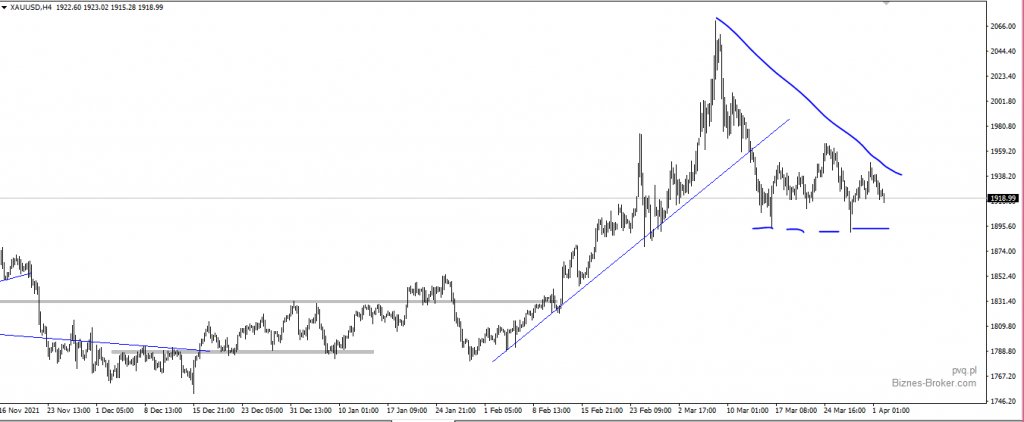 EURUSD
Higher lows and higher and higher highs in the EURUSD currency pair indicate an uptrend that has begun. You can see that the growth occurs with very large corrections, as if investors were not sure of further increases and take profits relatively quickly. In the current situation, each long position signal should be used due to the possible continuation. If the formation shown in the picture turns out to be a flag, everyone knows what the range will be. Huge, but it would mean a great weakening of Europe as a whole, and at the same time a great strengthening of America as a world power anyway.