CRYPTOCURRENCY AND TOKENEO CURRENCY EXCHANGE
The main intention of Tokeneo was to create a cryptocurrency exchange not only as a place for trading, but to create a unique system that would allow investors to participate in the financial successes of the platform. The profits generated by the cryptocurrency exchange are distributed cyclically after the closing of each day to the holders of the TEO share token. Tokeneo's priority is also full transparency, which is why all information is regularly exchanged between investors and project members.
The Tokeneo cryptocurrency exchange has a verification process that takes only 60 seconds!
CREATE AND VERIFY AN ACCOUNT TO BUY TEO TOKENS
TEO tokens are tokens created in the ERC20 standard of the public Ethereum network.
The total number of TEOs in existence is 100,000,000, of which more than 80% have been sold in a public ICO and two private sale rounds.
Currently, the sale or purchase of TEO tokens is possible on the free exchange market (e.g. the Tokeneo exchange)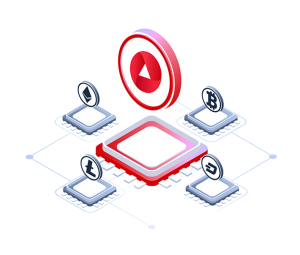 POLISH CRYPTOCURRENCY EXCHANGE WITH AUTOMATIC VERIFICATION
Tokeneo is a Polish Bitcoin exchange that focuses on the best technological solutions, which is why the platform has an implemented automatic verification process.
Thanks to this, the cryptocurrency exchange reduces the registration time to a minimum.
One verification is enough to use all products!
HOW TO JOIN TEOSHARE?