Read Time:
1 Minute, 26 Second
Welcome to Monday's review. How is the new year for you? Overall, I can say that I am pleasantly surprised with what is happening in the markets, because the movements are satisfactory and the signals are quite clear. Ok so here we go.
GBPUSD
The pound versus US dollar chart looks unsurprising. We had a downtrend channel that broke and the price is still above the pattern. Currently, the fastest level will be the place marked with the first cross that coincides with the support and is located on the border of the canal. Remember, however, that the increase was relatively intense, so you have to take into account that someone may want to make a correction to lift the fibo 50. Then the place of rebound will be the second point lower, which I also marked.
USDCAD
The Canadian discussed last week behaved as expected. At the moment, we have a chance for a correction to the indicated level as a continuation of the main long-term move, but only a break at the top will signal a continuation of further six-month growth. Until then, we have a local downtrend and we should consider this position further.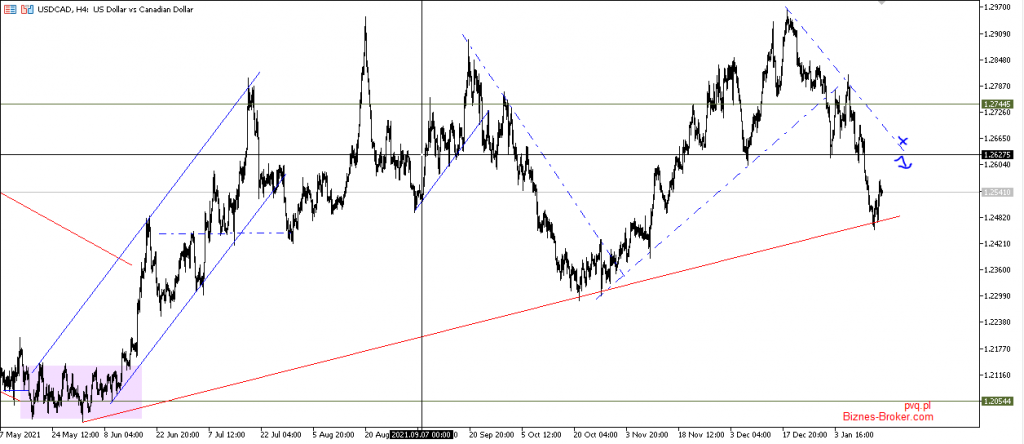 DAX40
Our favorite instrument, the German stock index, stopped a bit and is testing weak hands. Currently the chart looks downward, but the overall bias is upward which is a contradiction. The simplest analysis is what I showed in the image, We are still under the local resistance, but the price remains at the upper limit. The trend line across the tops shows that we are close to a possible breakout, but is that close enough? Be careful until the price is above the level indicated.