The British Pound made adjustments many times just to let investors choose the value at a better price. I wrote about it in December that I do not see the pound weakening for many reasons in the near future, and so far my expectations for this currency have not changed.
The current situation on the pair is optimistic with a bullish attitude. In the morning of the European time, macro data are expected for the UK with hawkish forecasts, thanks to which we have been seeing gains without corrections for two days.
Graph H4 shows the channel and the next possible stop point.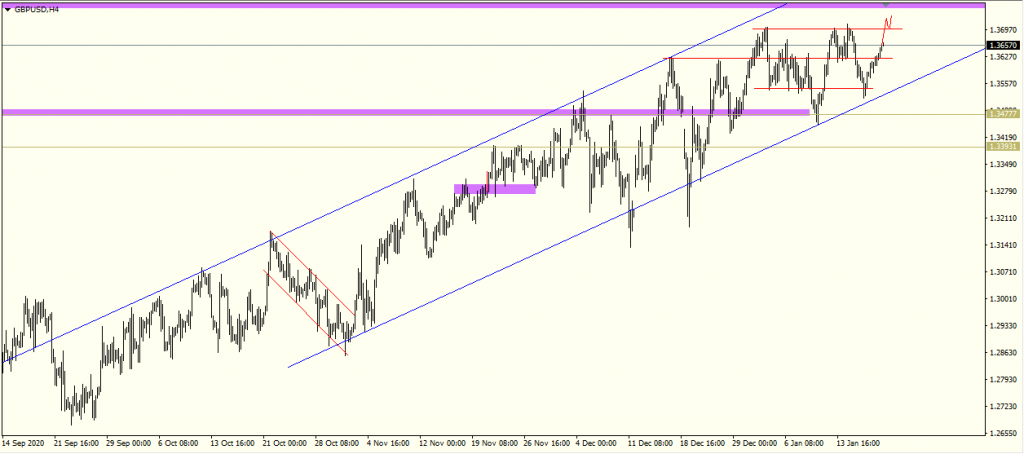 The GBPUSD H1 indicates the next level that the pair is heading to. Another attempt to break through the given level gives a higher probability that it will be broken. Each subsequent attempt increases the chances of continuing the movement.