Read Time:
1 Minute, 49 Second
Welcome to the next Monday overview of what is happening on the market. We are now after daylight saving time. I look forward to only one time left and no need to remember to reset the watch.
Today we start with the USDCAD currency pair. You can see that the price of the pair has slightly surpassed the wedge from the higher time interval. In addition, we do not break local lows which proves a positive factor for the US dollar. Tomorrow's data, as well as the data for the whole week, look positive, which may give us a hint at an attempt to strengthen the dollar against weaker currencies. If we do not break the local resistance, we can expect a pullback to support which is marked with a long red line and at this level we should watch the price.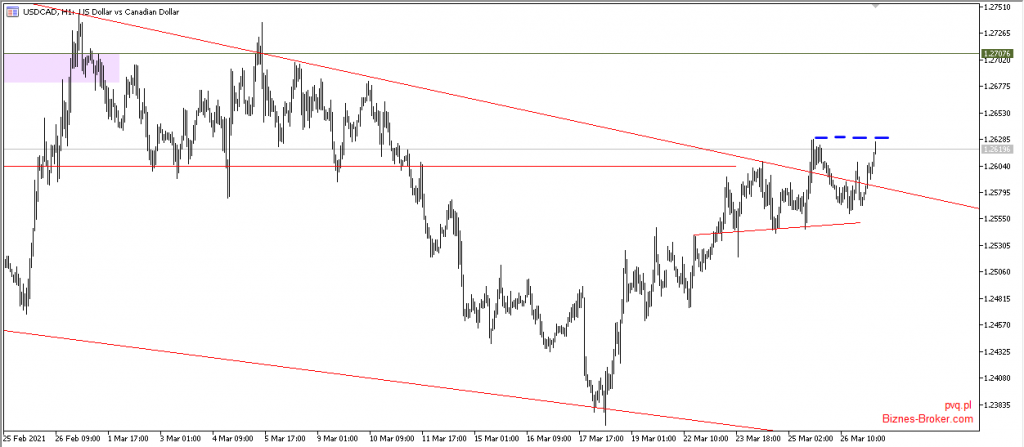 EURUSD does not look very interesting for the bulls. I set a resistance that must be broken to take into account long positions because we have a downtrend that has not yet been negated. If the daily range drops, a long position may be considered earlier, but there must at least be a condition of higher lows and highs. Additionally, considering the prospect of dollar appreciation, I expect a further decline.
USDJPY broke through the resistance I wrote about last week. According to the assumptions, if a level is attacked several times then it becomes weaker and there is a greater chance of a breakthrough. This is the case here. Currently, the price is clearly returning to the local highs. With any decisions, I would wait for confirmation of a rebound to enter the continuation of the upward movement.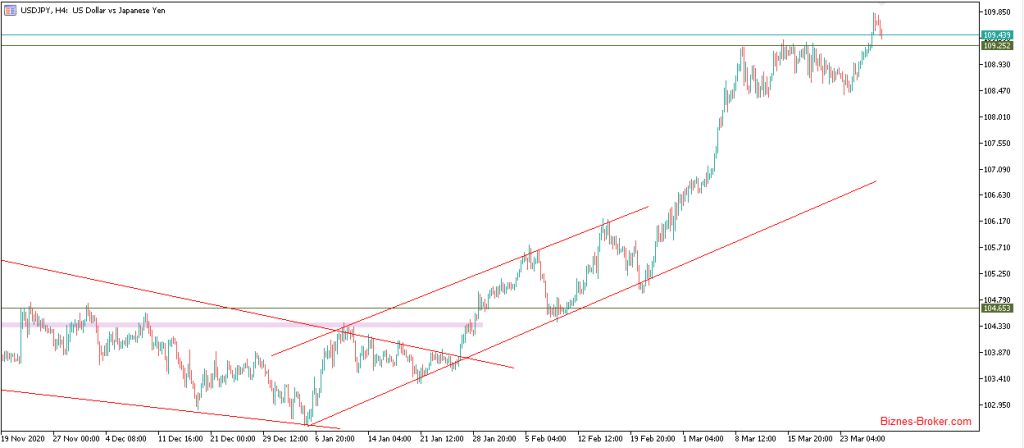 The DAX30 did not surprise on Friday. The value behaved as expected and broke another peak. Personally, I did not participate in the evening rally up, because on Fridays I finish my trading session around 17.30 European time. Currently, I still do not see any reasons for the German index to decline. The blue levels are borderline in the event of a correction. So far you can see a correction, but personally I am not entering the short position yet.