Read Time:
1 Minute, 41 Second
Welcome to the next trading week. A quick look at the macroeconomic data, nothing concrete is visible, no data with a large impact on the market. Macro data only from Wednesday. So let's check what is happening on the charts.
EURUSD
Last week I wrote about the currency pair having a chance of a further decline in line with the main trend as the price has hit the highest trend mark correction. We can now see that the price is consolidating making lower lows, but very weak. After breaking the blue line, we will be adjusting to long positions.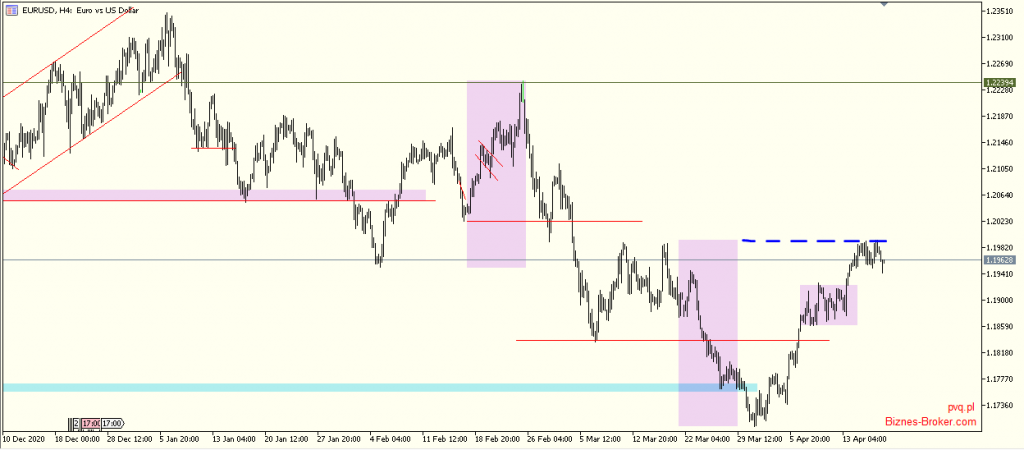 USDJPY
The currency pair is behaving as expected. We are close to a level that may be decisive for further consideration of the price direction. After breaking the support, we can expect further declines, entry as standard after making a correction. In the event of a rebound, the behavior of the value should be observed because there is an attempt to reverse the direction of the price, but buyers have too little strength and the price quickly returns to the trend direction.
GOLD
Gold rebounded as expected. From the beginning I am writing what range I expect but I will repeat it when we break the channel level and see confirmation. At the moment, the price is temporarily consolidating at the resistance zone level and at the designated trend line. In this case, I do not know if I will make a deal today or wait for the case to develop, but it is possible to keep the price in the channel as well as a breakout and continuation of increases.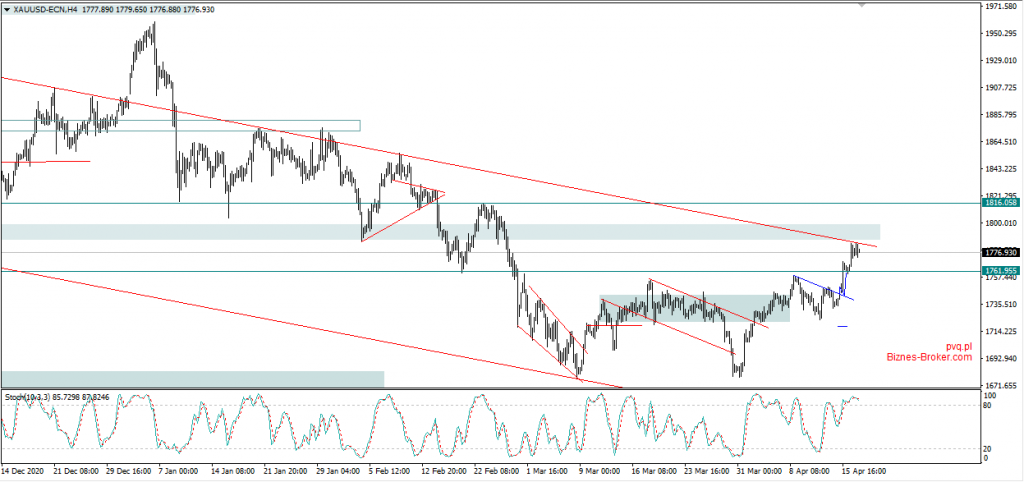 CRUDE OIL
Last week, crude oil reacted to macroeconomic data with increases. The reduction in inventories made investors start buying the stock, but the intensity of the increases did not last long enough for us to observe a visible trend. The image shows a support zone that can be tested by investors in order to buy a stock at a better price before the next increases.