Read Time:
1 Minute, 1 Second
The US dollar has recently appreciated against most currencies, and we have seen it paired with the Canadian dollar as well, one while other currencies slowed down, the Canadian currency was gaining momentum. Until yesterday, I assumed a long position, retest to support and the rebound in the book confirmed me in this, but as you can see the situation is a bit different.
Now, assuming further declines, the last rebound point may be the area where the red line ends at the border with the downtrend channel. If this level does not cause an intense rebound, a further decline is inevitable.
Today, next macroeconomic data for the US and the speech of the president of the Fed which usually has a big impact on the market. Macro data, analysts assume that the currency will be bullish, so maybe the FED president will additionally fuel an avalanche of good news, thanks to which we can observe a reversal of trends on some currency pairs with the US dollar.
Speech scheduled for 6.30 pm European time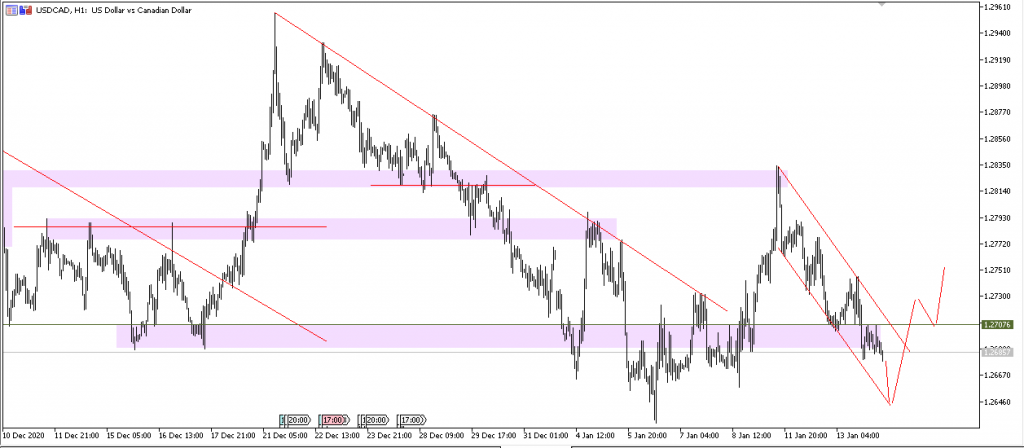 If the currency continues to decline, we can expect a stronger stop at 1.2505 where the designated resistance zone may hold the currency for a longer time