The "Canadian" has been keeping the downward trend for 7 months, which has led many investors to considerable losses. The conviction that the course must finally bounce invariably accompanies many amateurs. In the image below you can see the exit from the box, retest and continuation of declines.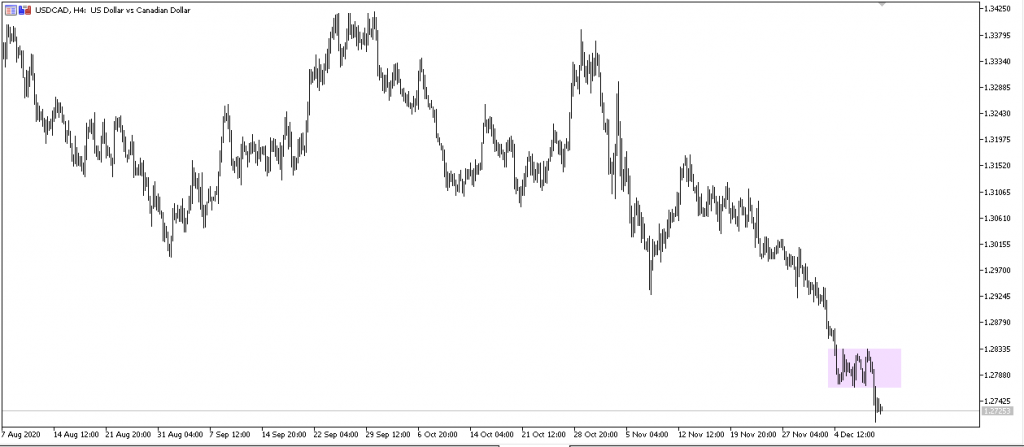 Many times I found out that attempts to play purely technical on this instrument turned out to be lossy. Investors often make corrections at strategic levels, but the behavior of this currency is slightly different to the well-known Euro or British Pound.
At the moment, the weakening dollar, which has a problem with catching up against many currencies, continues the trend against the strengthening Canadian dollar. A possible point for a larger correction is presented below.