A few images from Monday morning. Last week surprised us a lot due to the volatility much higher than at the beginning of the week.
EURUSD H1 retest to the channel line and rebound, giving a positive impulse to the direction
Petroleum OIL. On Wednesday, expected macroeconomic data with little impact, but the OPEC-JMMC meeting ahead of which talks may only begin. Currently, we are still struggling with the resistance level of the zone.
DAX H4 rebound from the trend line marking the right arm still remains, however, we are on the local resistance, which may only clear the situation.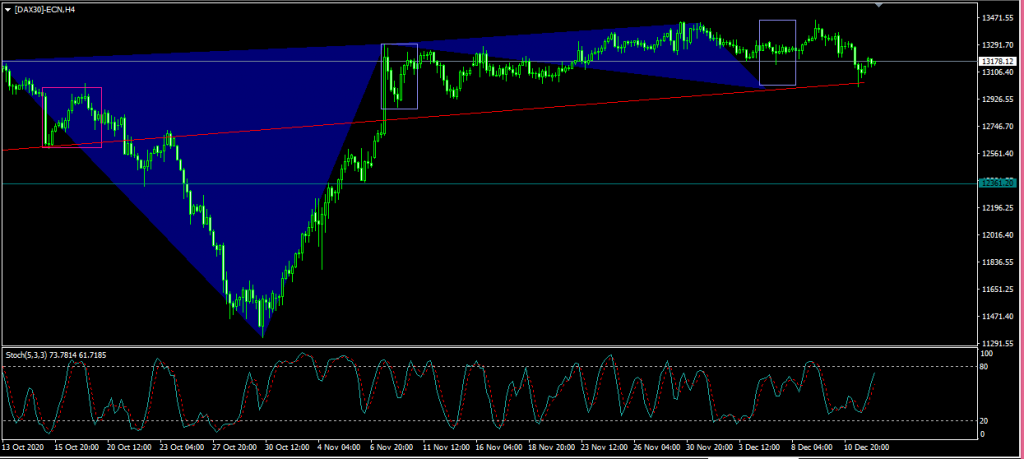 As H4 gold remains in consolidation, last week's assumptions remain valid and we look forward to developments.
GBPUSD H4 zaskoczył sporą luką jak na ten walor. Obecnie dostrzegam tworzący się kanał, lecz bez konkretnego planu na dalsze rozwinięcie sytuacji. Czekamy za sygnałem co zrobią inwestorzy, aby obrać plan na;
Exiting the channel and trying to attack long positions after the retest
Channel rebound and playing shorts after correction
The lines indicate possible levels of price response