Read Time:
2 Minute, 5 Second
We are starting the last trading week this month. Today, virtually no serious macroeconomic data is foreseen. Australia has a holiday today. On Thursday, Japan will have a holiday so during the European session one can expect a slightly different volatility than usual.
DAX30

We start with the German index of the 30 largest companies. We can notice that the last trend line we have marked has not been broken and we are still continuing the upward trend. On Friday, another attempt to break the bottom turned out to be ineffective, so now we have a chance for the price to go up. In the picture, I showed how the price can behave. The cross at the bottom is my confirmation of a possible trend reversal, but due to the relatively large distance, I will consider a short position earlier if there is a signal.
GOLD
In gold, it is time to adjust the channel a little to market conditions. the channel has been widened and we are waiting for it to break to continue hosse. At the moment, everyone was so focused on further increases that larger investors took advantage of the market and realized profit by lowering the price a bit. He writes about it because he gets notifications from brokers suggesting only a long position, which may have an impact on the perception of the market. I am assuming further increases, but I am mainly waiting for the resistance to break out, then the continuation of the movement.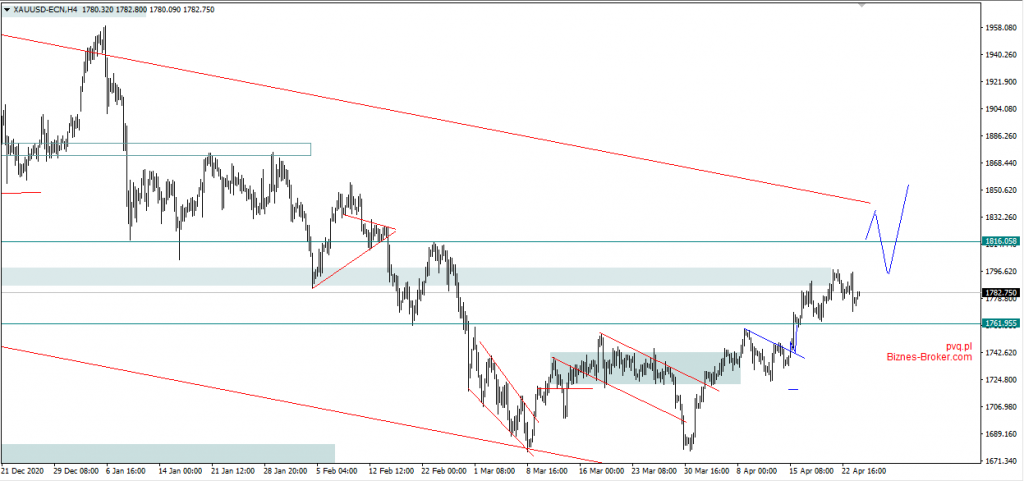 GBPUSD
In this currency pair, I expect a return to the growth channel and further upward move. The decisive point will be the place marked on the image. Before we get there, a lot can change and I am considering a short position in the long term. We are currently near the resistance at the beginning of April 6th, so first we need to break this level to continue up.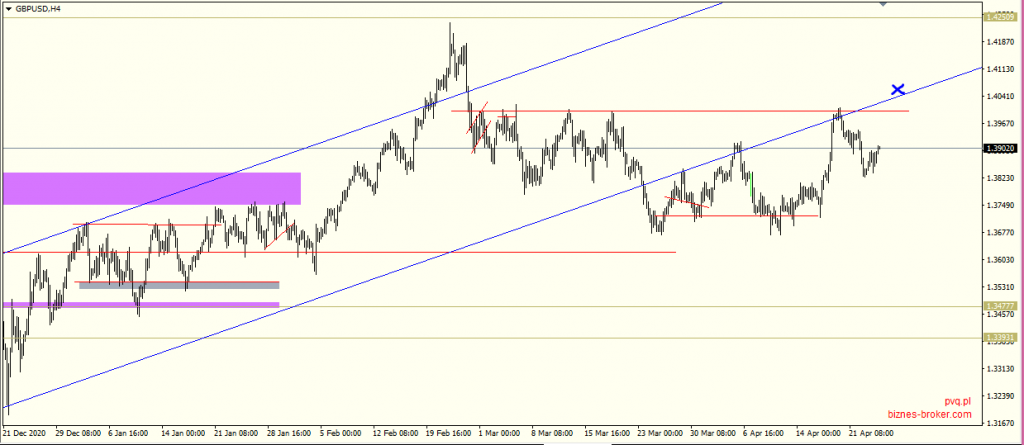 Silver
Metal bounced off the canal line last week and was back down the line. At the moment I am considering a downward channel breakout so that we can continue the downward move which is the main trend started after the pumping action on the Reddit forum. I have marked an indicative place in the picture where we can expect further drops. In the event of a rebound from the designated channel line, breaking the resistance will give us an open path to strong increases that will be in line with the expected gold movement.