Read Time:
1 Minute, 45 Second
EURUSD H1 possible deeper correction
Last week I wrote about a possible downward correction and a possible range which is quite significant from the point of view of recent corrections. However, at the moment I do not assume any transactions until the situation clears up. Mondays are such a specific day of the week when it seems that you can see something, but you don't always know exactly what. By noon the situation should be clear.
As it turns out, gold showed that it broke the price in line with the trend channel, now it did the opposite, breaking the channel upwards and then returning to it. Now it may prove that investors will make another attempt to raise the rate, after which the price will drop to the lower limit of the support.
GOLD H4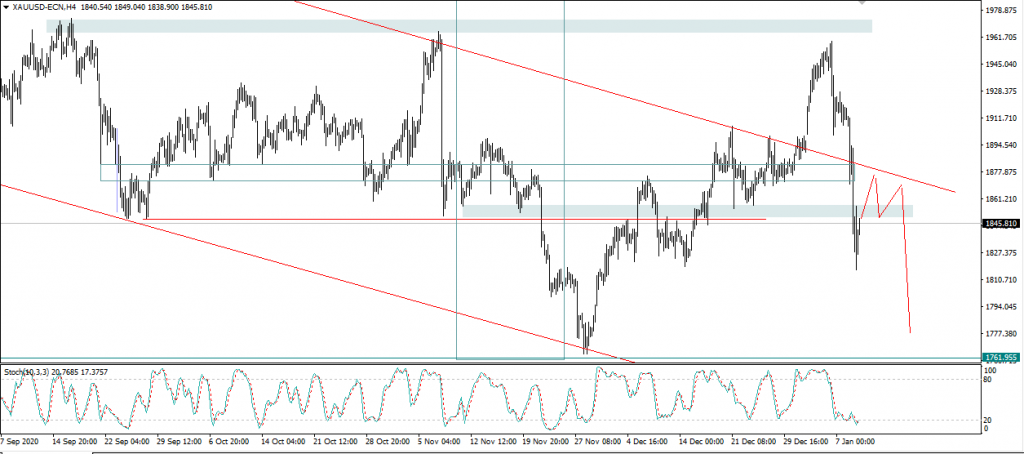 In pairs with the US dollar, you can see that the currency that has been weakening over the last six months is in the strengthening phase. This may be influenced by the certainty about the presidency of Joe Biden, which until now, despite being uploaded, remained in the shadow of Donald Trump who made a lot of media stir.
USDCAD H1 possible both correction and further growth. After breaking the designated support line, I will consider further short positions, now beyond the market.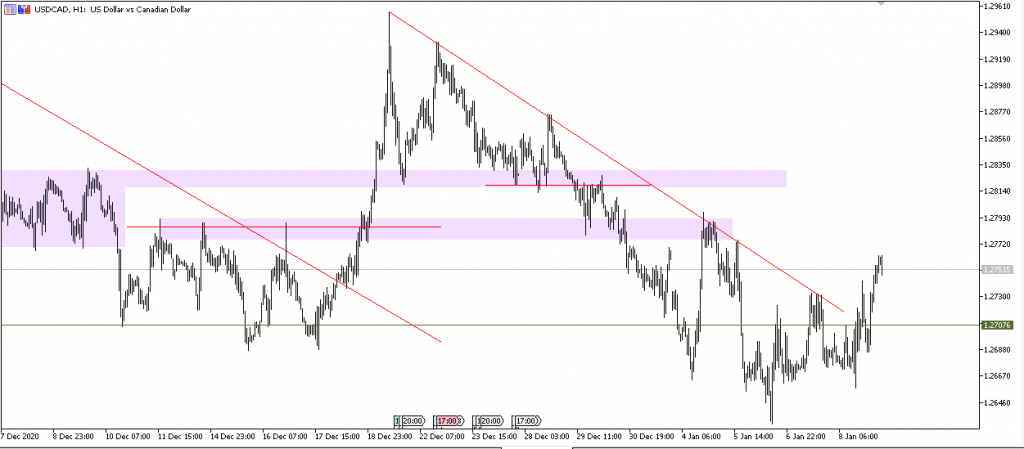 A similar situation applies to the Japanese currency paired with the USD. we are waiting for a more concrete picture of the situation, as the short-term uptrend does not indicate a reversal and so far we are still in a downward trend.
DAX H1 if the correction becomes deeper, we will look for a long position on the borderline level with the Over Balance rectangle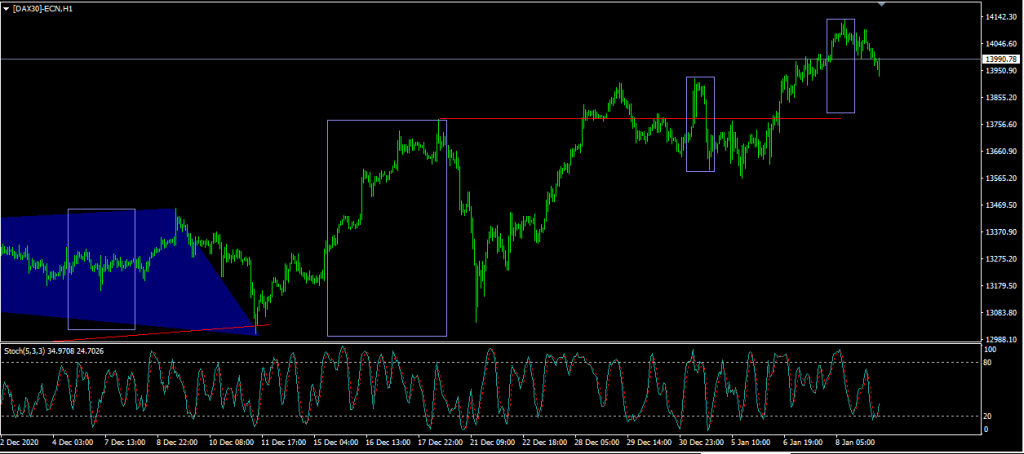 GAS H4 likely continuation of drops. The condition for concluding long positions has not been met, therefore we have not taken such long positions into account yet.
BTCUSD H1 We see a significant correction, but WITHOUT volume .. It is possible to scare retailers who are called "the street" and buy their cryptocurrency at a lower price, and make inexperienced buy again at a much higher price.