Read Time:
1 Minute, 47 Second

DAX30
Daily R3 – 16140
Daily R2 – 16080
Daily R1 – 16030
PP – 15900
Daily S1 – 15930
Daily S2 – 15880
Daily S3 – 15820
After a strong move on the German Index, we would expect a correction to the last highs. Probably each of you thinks about it, that's why I have a slightly different attitude. If there is a signal for further growth, I go in and wait, because the new ATH is still real. If the price goes down to support, I will make my decision carefully because I assume that the correction may be stronger and the level will not be maintained. Scenario like the last time, after breaking the support I am looking for short positions.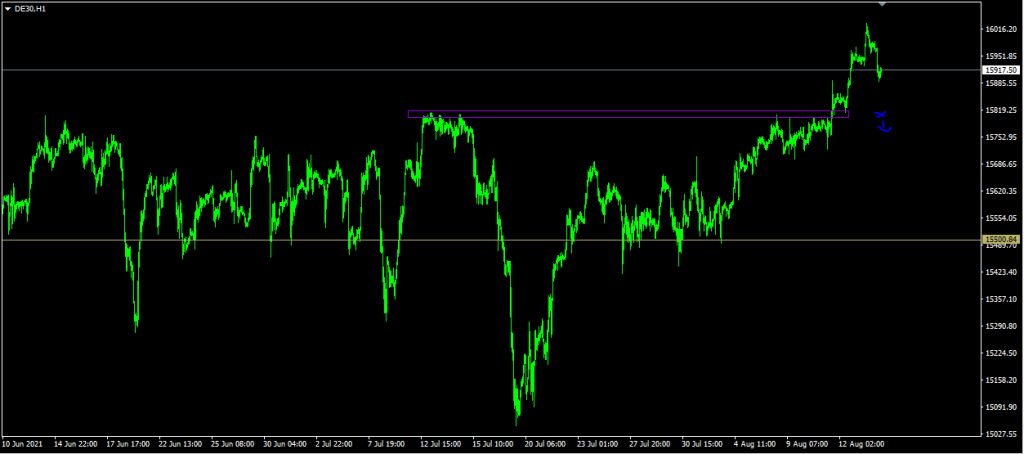 USDJPY
The dollar pair to the Jena has a chance of a rebound, but this could be preceded by a consolidation at a level that is approaching the price. We are in the support zone and the data for this week for the dollar do not clearly indicate strengthening or weakening. Ultimately, if the support is not broken with high intensity, I assume a rebound.
SILVER
After a big move in the precious metals markets, there has been a correction and the price is regulating itself. Last week we saw attempts to regain strength, but that would be too easy. Personally, I still assume the strengthening of precious metals, but I expect a correction to the designated place and a rebound in the right direction.
BTC
We see more and more indecision in the cryptocurrency market. Investors more and more often buy more cryptocurrencies, and at the same time take profits quickly due to uncertainty about the further direction. Increased volumes, both in price increases and in decreases, show that large packages of cryptocurrency are exchanged as at a vegetable market. Remember that the price is rising all the time, so if you are trading contracts or CFDs, do not risk playing against the trend without a clear signal. Catching the top can hurt with a loss of capital. I have marked what I mean in the picture. I will make decisions about entering the position only when the market calms down a bit.