Read Time:
1 Minute, 25 Second

BitCoin
We can see that the last expectation did not bring the situation we had hoped for, so we are still waiting. Given conflicting market signals, decisions should not be made on a principle; "Maybe it will work." I have marked what can happen in the picture. Unfortunately, the last plan was not fulfilled because the price drop took place on a very high volume turnover, which showed a greater power of sellers. Now this will be confirmed by the situation as in the picture, i.e. the current increase is on a smaller volume (number 1), and if the decline is on an increased volume (number 2), it means that I will expect a further decline.
EURUSD
oRGR is starting to show on the chart? If so, everyone knows what to expect. We conclude transactions after the price goes beyond the resistance line, it is best if it was combined with high turnover. The oRGR pattern may indicate a trend reversal, which will give us a signal to trade with a possible higher profit.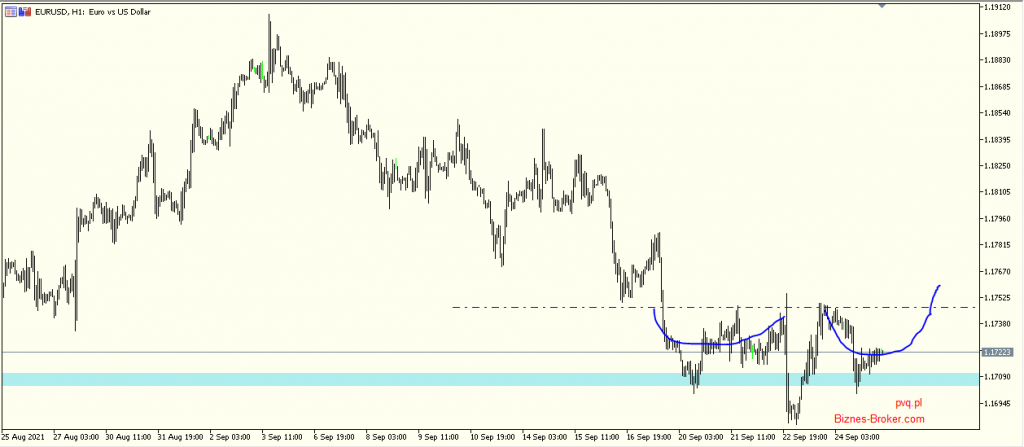 USDCAD
After the Canadian one can see that there is not enough strength for further growth and the chart is slowly adjusting to a downward correction. The place marked with a cross shows the breakout point which will indicate possible further declines. An additional argument is the Friday breakout of the trend line and a correction to the resistance, which proves the technical arrangement of prices by investors.
DAX40
Daily R3 15890
Daily R2 15795
Daily R1 15670
Daily PP 15580
Daily S1 15455
Daily S2 15370
Daily S3 15245
We are waiting for the resistance to break through and for further growth. At the moment, we have an uptrend from high and low timeframes.