Read Time:
2 Minute, 22 Second

Hello. A quick review of macroeconomic data points to today's speech by ECB President Lagarde, which could have a big impact on the market. On Tuesday, a speech by the chairman of the Fed, that is, Mr. Powell. But only from Wednesday the strong turmoil begins, because the Flash PMI for production and services will be read for both Euro, England and the USA, we must try to include such data in our position.
EURUSD
The European currency gives a burn to investors who wanted to play the flag formation before the breakout signal appeared. We don't really have a big economic basis to look for a rebound to cover the entire decline, but the price of the currency pair is approaching support so there is a chance for a reaction. As always, I recommend waiting for the signal to avoid trying to get the best price. After this drop, it can be seen that almost every trapped hole would have passed the "SL" hedging order.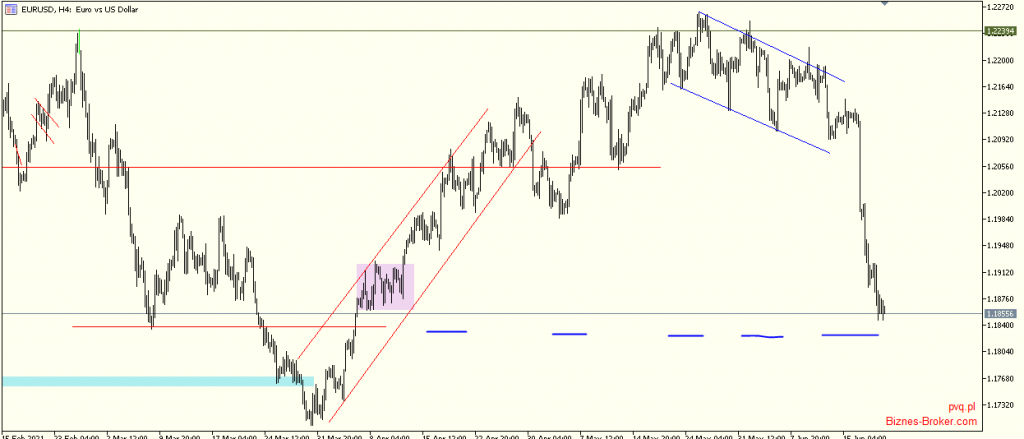 DAX30
The German index fell into a very strong trend on Friday, which basically fulfilled the assumption we prepared for the session, and even the price broke the assumed level quite significantly. At the moment we are at support, with dashes I marked the level where the price had a problem with the breakthrough, which at that time indicated a lot of orders in this price area. Currently, I am not assuming any direction. My intention is to wait for the entry of European capital and then I will decide which direction to take. The input will, as usual, schedule from the low time interval M1 or M5.
XAUUSD
Gold can be said to behave in a very similar way to currency pairs. There is a strong trend that continues, with the difference that we see stronger breakouts that can also be used. I have marked the place in the image where I will wait for the signal to conclude a long position. If he does not show up, I will not try anything by force, because it is not worth insisting on my own when we have no basis.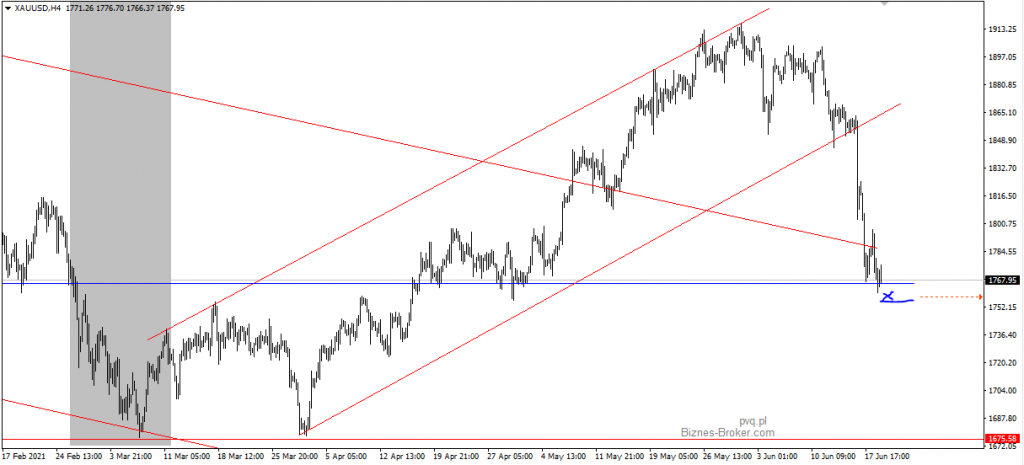 BTCUSD
Bitcoin worries me a bit because I assumed the current correction, but not in the form it is in. The level we are at is the level of support that was clearly focused by investors. Despite the increased volume, everything one side wanted to sell (the seller), the other side (the buyer) bought back without further reducing the price, but the price returns close to this level. The more important factor is what I have marked in the picture, i.e. the increasing volume on each coin drop and the lack of buyers. I am waiting for the situation to develop and for the increased volume during purchases, which will be indicated by a rebound.